The Californio Archive: Californio Spanish
One of our main interests is the uncovering of Californio texts. The Californios were the speakers of Spanish in XIX California. A majority of their cultural production remains unknown, as their documents remain forgotten in different libraries and archives. Our quest aims to recover their voices and, in doing so, their dialect of Spanish and their literary productions. The first order of business was the creation of a corpus of Californio Spanish and, while at it, poems, biographies, theatrical pieces, and many other literary and creative non-literary documents began to surface. Our ever-increasing corpus consists of one hundred thousand words.
Right now, we are working on the Recuerdos históricos y personales tocantes a la Alta California written by Mariano Guadalupe Vallejo and also on the literary production of Félix Buelna.
Digital Humanities and Spanish in the US
Digital Dialectology
Another of our interests is Digital Dialectology. Covadonga Lamar has defined this term as the interaction(s) and negotiation(s) among different dialects of a language when at least two of the three primary elements of the communication circuit are digital and/or digitally enabled. This happens quite frequently: when we ask Siri for directions when we request a table by the window on a digital reservation system when our cable signal is gone and we need to convince the "recorded entity" to reset our system. On a curious turn of events, some automated systems even make humans prove their sentient beings. This different approach to communication, and to dialectal variation and accommodation, received the tentative name of Digital Dialectology.
Marianopedia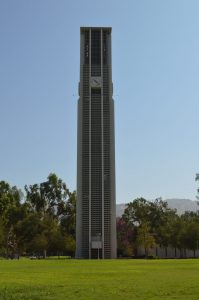 Marianopedia is an index of entities mentioned by Mariano Guadalupe Vallejo in his apuntes biográficos de personas notables. Marianopedia provides historical and biographical information about the diverse and largely unknown lives of the Californios in the XIX. Our aim is to digitalize and link together every identifiable person, place, and the group found in the manuscripts, and open new windows onto the history of California that has been overlooked. The tools and technology used to develop this project are Text Encoding Initiative (TEI), Omeka, Neatline, and other source tools. We welcome collaborations and collaborators.
MECA: Manuscritos y ediciones de cartas de asturianos
Although not Californio Spanish per se, the MECA project is conducted by speakers of Spanish from California. It is an Undergraduate Research Abroad Project that reflects upon the notion of being a migrant, and where do individuals migrate. MECA puts Heritage Speakers of Spanish from immigrant communities in Southern California to work with previously unpublished manuscript letters of Asturian immigrants that traveled from Asturias, in Northern Spain, to Latin America at the beginning of the Twentieth Century. This is a project conducted during a Study Abroad program in Spain and, upon return, SOCALab continues with the examination of the historical sociolinguistic corpus using Digital Humanities tools.
California Spanish and the Health Professions
Since 2012, the lab has been working behind the scenes on a project dear and near to our hearts: the development of curricular materials to teach California Spanish to individuals that want to learn Spanish for the medical professions.
If you are interested in collaborating with us, email us!